Born in Rome in 1978, and graduated in computer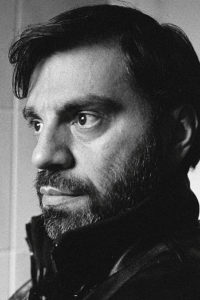 engineering, I studied photography with Roberto Nistri in 2011. In 2012 I founded the Photographic Association "La Compagnia della Foto", of which I am currently the president. For the association I have held, until now, more than 60 workshops and courses. Author of various photographic blogs (PicuRome, MyTokyoBlog, Biblioteca Fotografica, Project Instax) I have about 1500 posts published. Since 2015 I have been driving photographic trips to Japan for the "Giappone FotoTour". Collaborator in 2016 with the newspaper "L'Intellettuale Dissidente", where I published several articles on photography and image culture. Curator since 2017, the channel "Biblioteca Fotografica".
My works are born in urban contexts, and they develop in the two most significant cities for me: Rome, the oldest metropolis in the world, and Tokyo, the largest and most populated urban area on the planet. I currently live in Rome, and I have been to Tokyo 20 times. In these years I have deepened some sides of these two cities, completing some photographic works that would tell them and that would bring out interesting and hidden visions from the everyday metropolitan life.
I have exhibited in:
At:
Circolo degli Artisti
Biblioteca Nardi
Biblioteca Marconi
Festival dell'Oriente
Comicon
Japan Fest
Kokeshi Rebel Fest
Museo Vigamus.
My works have been published on:
L'Intellettuale Dissidente
Giroinfoto Magazine
Erodoto 108
Emotions Magazine
The Trip Magazine
Autofocus